mosKITo Terminator
Our wide range of mosquito control misting systems includes the new mosKITo defense system with a built-in controller, designed to protect outdoor spaces such as gardens, parks, campings, and others, from mosquitoes, flyes and other pests.
It is the ideal outdoor mosquito high pressure defense system for dispensing insect repellents with integrated timer and great programming flexibility. Dosing the the right repellent quantity per day has never been easier.
High quality components like S.Steel pistons, anodized aluminum head, long lasting professional seals, assure smooth operation and a long-lasting reliability. Our built-in digital timer offers full control of the efficiency of the misting system by direct adjustment of the frequency of mist spray increasing the advantages on water and energy consumption with savings up to 70% if compared to standard systems.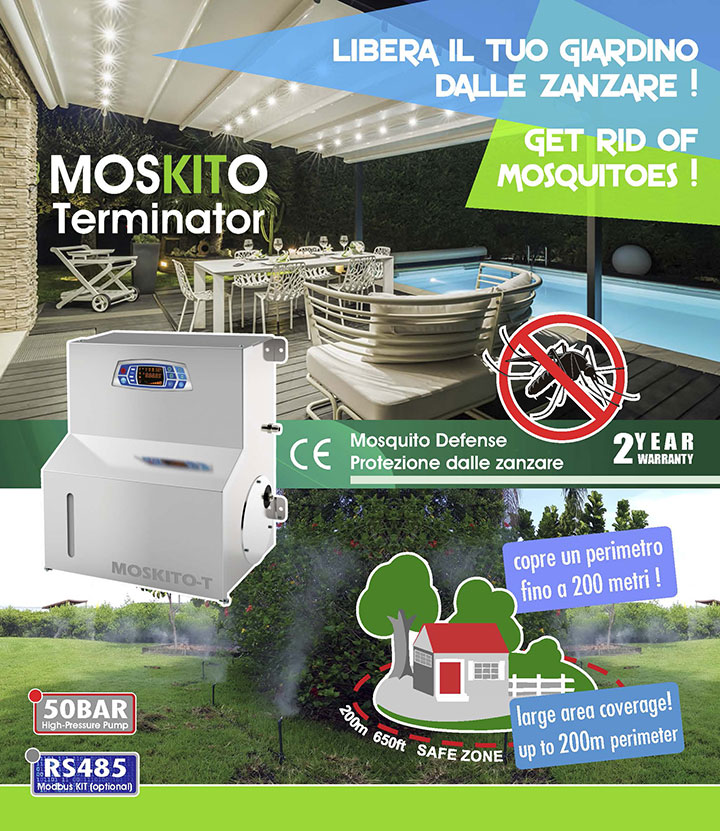 ---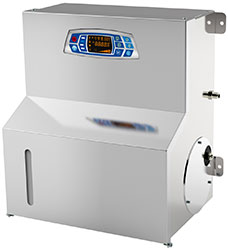 MOSKITO Terminator
TC309106 - Moskito Terminator high pressure pump
with optional 50, 100, 100, 200 m KIT / up to 55 nozzles / 230V 50/60Hz and 120V 60Hz
| Pump type | Flow rate | Nozzles* | Volt |
| --- | --- | --- | --- |
| mosKIto | lpm / gpm | min. / max. | V-Hz |
| TC309106 | 6 - 1.59 | 5 - 55 | 230-50/60 or 120-60 |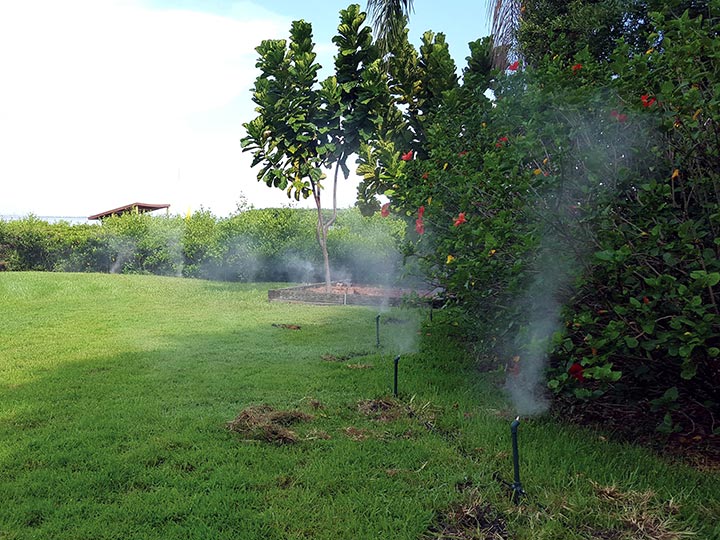 Moskito Terminator is an effectivel and reliable outdoor defense system.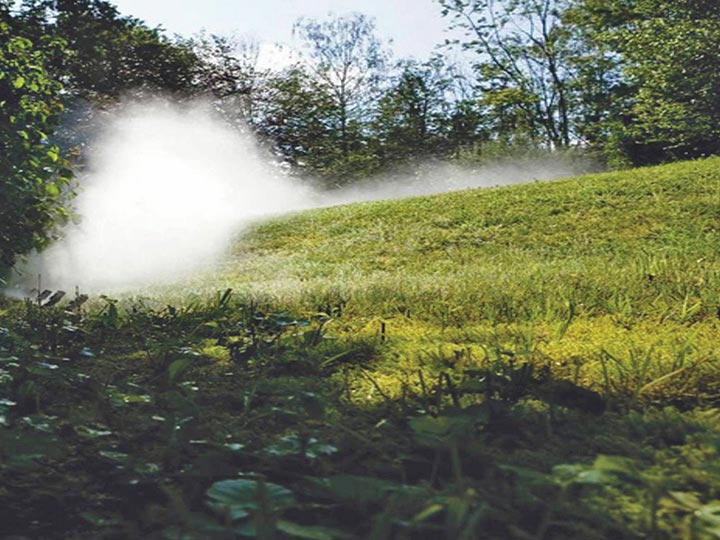 It can protect a perimeter of 200m (650 ft.) creating a safe zone around your property.
---